Table of Contents
Animation Window

reference
Add Property: must select GameObject in Hierarchy window
Samples: Frames per second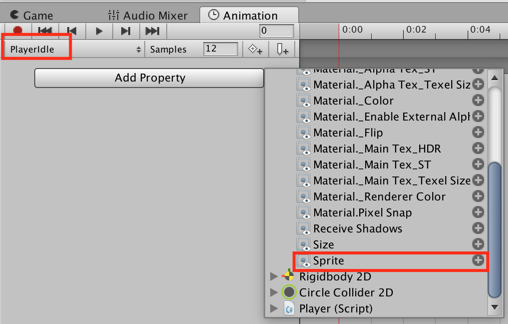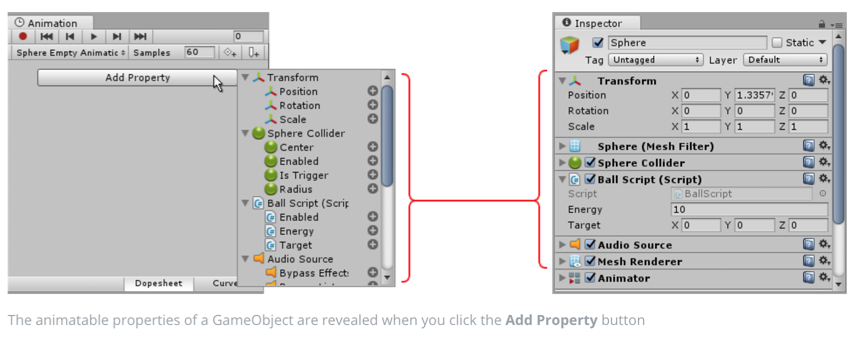 For Sprite Animations, a key frame without sprite is NOT played
There are curves on transitions like: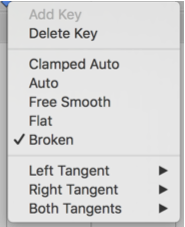 Animation Event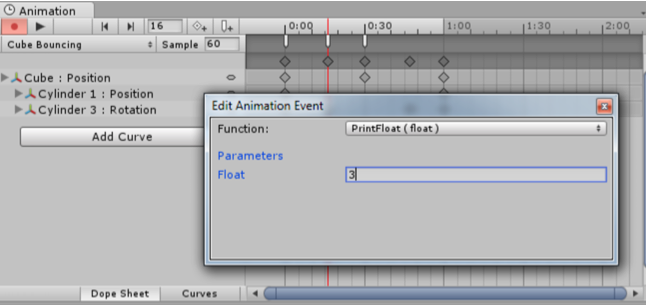 Animator Window

reference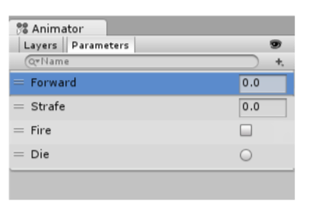 Animation States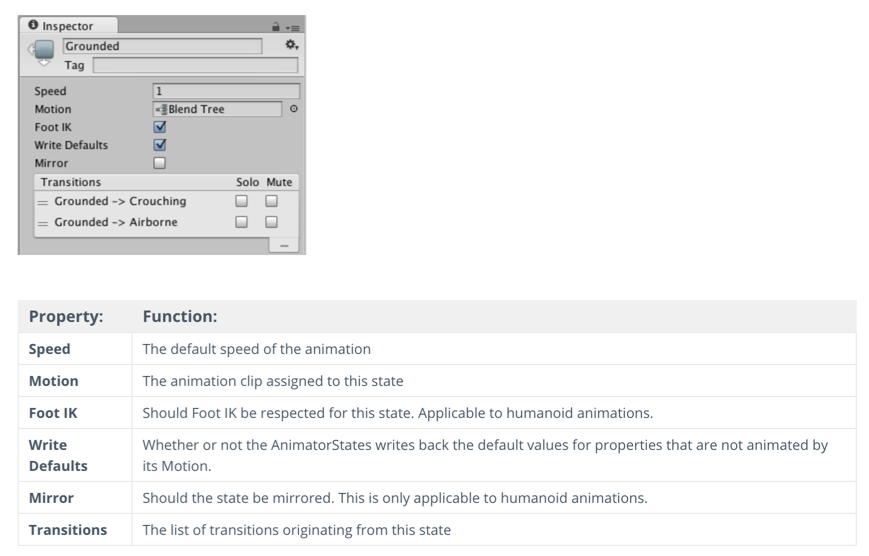 Animation Transitions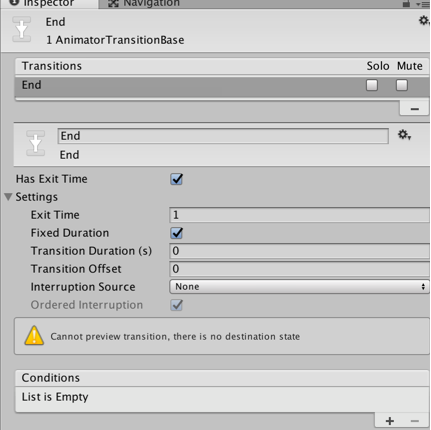 Exit Time: Normalized Time; for example, an exit time of 0.75 means that on the first frame where 75% of the animation has played, the Exit Time condition is true
An Exit Time of 3.5 are evaluated once, after three and a half loops.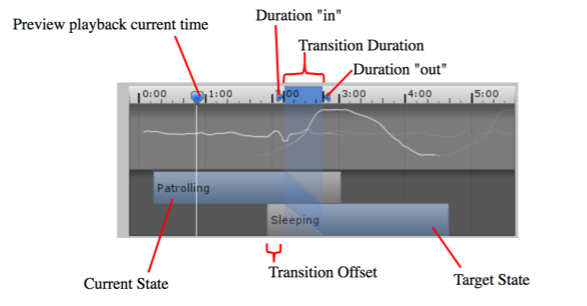 Duration out marker to change the Duration of the transition.
Duration in marker to change the duration of the transition and the Exit Time.
Target transition to adjust the Transition Offset.
Preview playback marker to scrub through the animation blend in the preview window at the bottom of the Inspector.
State Machine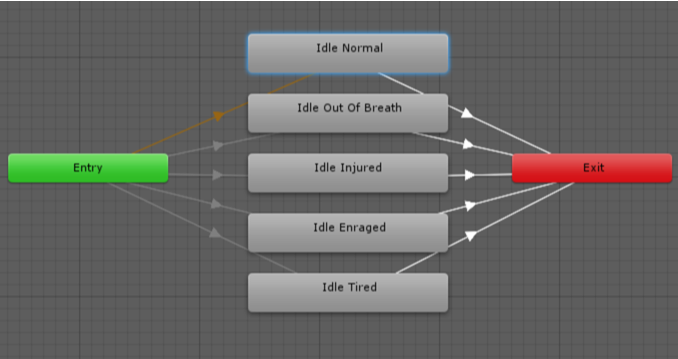 The Exit node is used to indicate that a state machine should exit.
But, there is no explicit explanation what happens On Exit node. What I experimented:
If in top-level state machine, goes back to entry
If in a sub-state machine, goes out on the edge of the representative node in the parent state machine
StateMachineBehaviour