Table of Contents
Shortcuts
Displays
I have always been using function keys as it is. So special keys like brightness-up must be pressed with Fn.
| Key Binding | Description | Note |
| --- | --- | --- |
| Cmd-Fn-F2 | Detect Displays | Can't find any official guide which mention this |
How-to
Change an user name and its home folder
This is not recommened. Many applications will break because of hard coded HOME path.

Create a temporary admin account and login as it.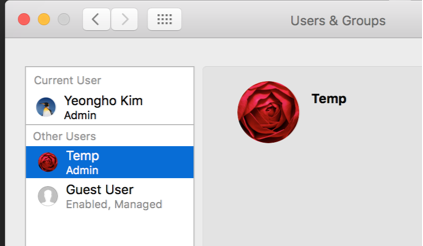 Rename /Users/<oldname> to /Users/<newname>
Ctrl + click and open Advanced Options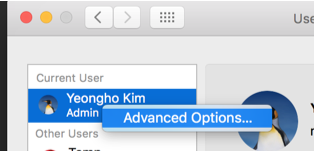 Change them as you desire

Done. login as the modified user.
Many things would be broken.
All symbolic links within your home directory should be re-linked.
If you use Dropbox, remove ~/.dropbox to reset your dropbox settings.
Disable space auto switching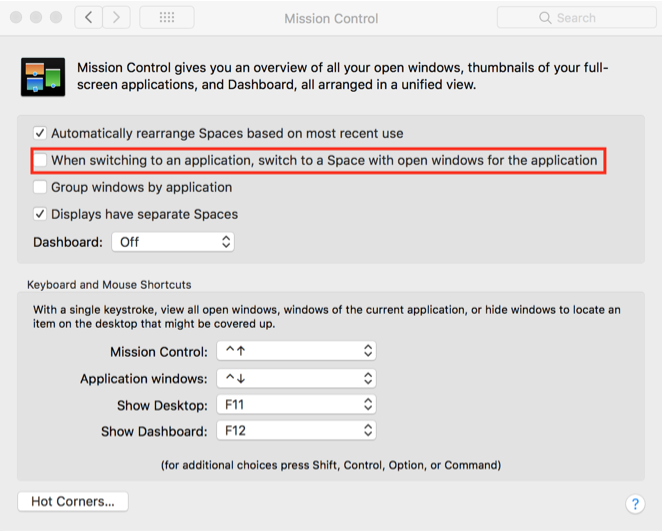 Disable Recent Items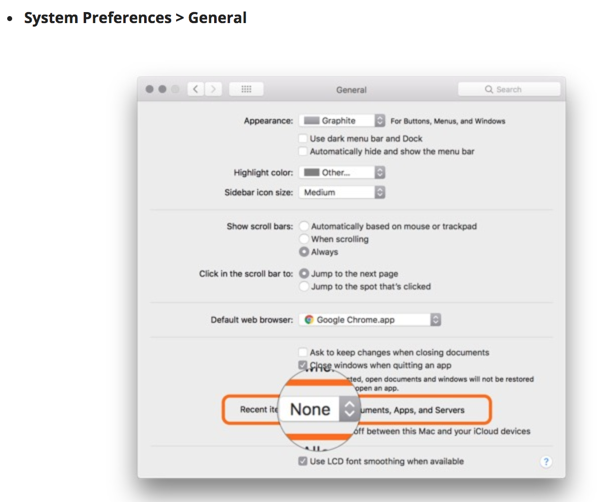 Record computer sound in QuickTime Screen Recordings
Install iShowU Audio Capture.
Open Audio MIDI Setup.
Add Multi-Output Device and check both iShowU Audio Capture and your speaker. Set Master Device to your speaker.
(Optional) To record both the computer sound and your voice, add Aggregate Device.
Open Sound and set your output device to the one from (3).
In QuickTime Player, select iShowU Audio Capture for Microphone
Retina Mode vs Low Resolution Mode

discussion